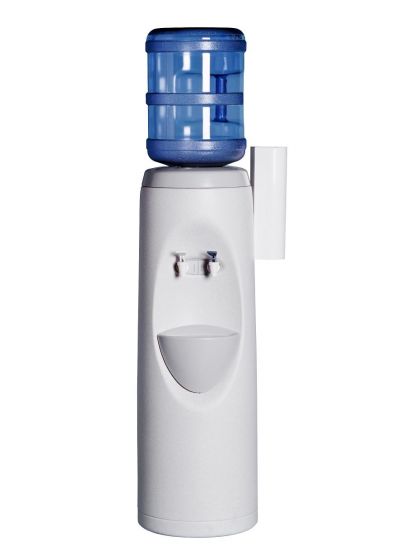 FREE Australia Wide Delivery - Bottle Not Included
Manufacturer:
AQUA COOLER Australia
Australia's best all round cooler in Australia backed by a manufacturer 5 Year Compressor Warranty. Add the optional filter bottle and refill it from your tap or have water delivered.
Price includes GST and delivery anywhere in Australia.
Water Cooler Superstore will beat any written quote! PH 1300 55 32 82 or 0414 602800.
Please note: Bottle not included.
The multistage filtration system is incorporated into the bottle, removing the things you worry about most in your tap water: chlorine, chemicals, taste and odours, to ensure freshly filtered and great tasting chilled water, glass after glass.
Contemporary design to suit any workplace
Designed for serviceability
Easy to clean, sanitise and service
World class reliability and performance
UV resistant materials
Cup dispenser bracket and cover included as standard
PROUDLY AUSTRALIAN MADE
COLD WATER RESERVOIR
All products have a highly polished, stainless steel tank which
holds 1.8 litres of chilled water during normal usage. Each cooler
has a chilling capacity of 5 litres per hour during peak periods.
REFRIGERATION
All products use 40gms of R134a refrigerant which is non-toxic,
non-flammable and environmentally friendly. Refrigerant flow is
controlled by a capillary tube which has no moving parts.
TEMPERATURE CONTROL
The thermostats are factory pre-set.
COMPRESSOR
1/16 h.p. capacity, 49 watts. The compressor is hermetically
sealed for silent running.
CONDENSER
The static condenser is fabricated from steel tube and wire.
ELECTRICAL
240 volts, 50Hz. A 2 metre house cable and 3 pin plug are
supplied.
PERFORMANCE TO ARI 1010-94 STANDARD
Inlet water - 26.7ºC
Outlet water - 10ºC
Ambient Air - 32.2ºC
WEIGHT-PACKED
B17 – 16kg
B18 – 15kg
DIMENSIONS - PACKED
Width - 370mm Container Capacity
Depth - 370mm 20ft - 216 units
Height - 950mm 40ft - 430 units
WARRANTY
Twelve months comprehensive coverage.
Five years for compressor replacement
NOTE
All models are fitted with a dust seal and air filter to
maintain water quality.