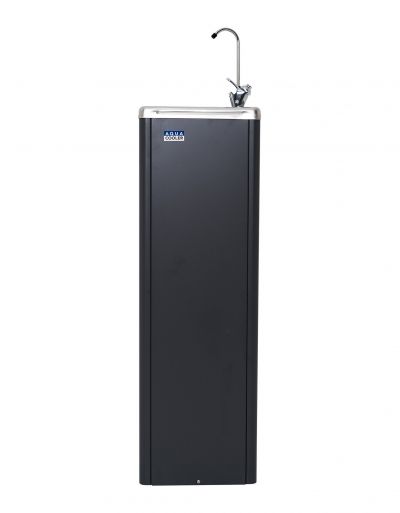 Online Price Includes GST and Shipping
Manufacturer:
AQUA COOLER Australia
Model:
M11-F Filtered and Chilled
Included Filter Kit
Included Bottle Filler
FREE Australia Wide Shipping
Call us anytime on 1300 55 32 82 or 0414 602800
The M Series Drinking Fountain is a premium refreshment solution that is built to be installed both indoors and outdoors. Designed for versatility, it features both a bubbler and a bottle filler outlet to cater to your specific needs, delivering fresh, chilled water to quench your thirst.
This drinking fountain is mains connected and has a sturdy construction with a 5L food-grade steel tank that provides a chilling capacity of 26L per hour. It is built to last, making it the ideal choice for high-traffic areas such as offices, worksites, workshops, gyms, and more.
Featuring a fingerprint-proof coating on both the stainless-steel and powder-coated options, the M Series Drinking Fountain is easy to clean and maintain, ensuring a hygienic refreshment experience for all users.
The M Series Drinking Fountain is a robust and reliable refreshment solution designed to cater to the needs of both indoor and outdoor spaces. Its key features make it the perfect choice for high-traffic areas such as offices, worksites, gyms, and public spaces.
With a chilling capacity of 26L/h, this drinking fountain can cater to the refreshment needs of 15+ people. Its 5L insulated water storage tank is made from industrial-grade stainless steel, which ensures that the water remains fresh and chilled for extended periods.
The M Series is designed with a polished stainless-steel top that adds a touch of elegance to any space it is installed in. The front panel can be easily removed, allowing for hassle-free servicing and filter changes without disconnecting the plumbing.
The adjustable, tamper-proof non-squirt water bubbler and drink bottle/glass filler ensure a hygienic refreshment experience for all users. The M Series features a robust compressor and refrigeration system that guarantees the delivery of fresh, chilled water, even in the hottest of environments.
This drinking fountain is IP33 rated and Australian WaterMark certified (Lic No. WMK26317), giving you the assurance of its quality and durability. An optional filtration kit is also available, allowing you to further enhance the water quality and taste.
The M Series Drinking Fountain is available in both filtered and unfiltered configurations, with a choice of stainless steel or dark grey powder coat finish. To ensure proper installation, we recommend using a licensed plumber.
Water Reservoir:
The 5L water tank is made of food-grade 304 stainless steel for long-lasting durability.
Refrigeration:
Water Flow Controls:
The bubbler can provide a water flow rate of 1.7 L/m when the mains water pressure is between 140 and 700 kPa.

An automatic self-regulating control is fitted to ensure consistent water flow despite varying mains pressure.
Water Connections:
Water Inlet: 1/2" MBSP fitting.

Water Outlet: 40mm female PVC socket (not internally trapped).
Thermostat Control:
The thermostat is factory-set.
Compressor:
Weight:
Packed Dimensions:
Warranty:
Comes with a 12-month comprehensive coverage and an additional 24-month compressor replacement.
IP Rating:
IP33 rated for outdoor and uncovered use.