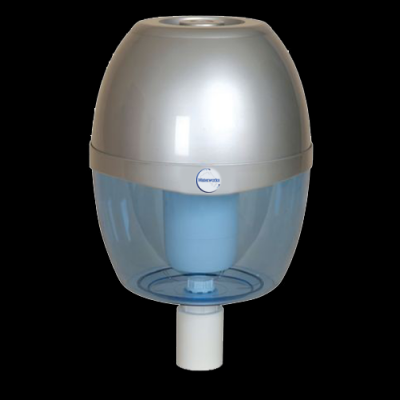 Water Works Refillable Water Bottle
Manufacturer:
Water Works
Model:
Water Works Refillable Water Bottle
An economicalfilter option forhomes & offices•
Greatly reduces badtaste and odour dueto chemical additives in tap water•
Produces up to 8L per hour•
Fits all Waterworks bottle topwater coolers and mostindustry standard coolers•
No heavy lifting - reduces OH&S risks•
Fits most ceramicdispensers• Easily installed
GENERAL FEATURES
A flexible filtration option for home, office or factory. Just fill with tap water for a continuous supply of fresh filtered water.
ACCESSIBILITY:Waterworks Self-Fill Bottle is the perfect partner for all bottled water coolers or ceramic dispensers.
MEDIA:3 Stage filtrations• Resin• Activated carbon• Ceramic disc• Filters are certified for 4000 litres,which equates to approximately 6 months use.• Filter cartridges should be replaced 6 monthly
APPLICATION: • Water filter cartridge (For use with potable water only)• Greatly reduces bad taste and odour in town supply water.Operating temperature 5C – 38C