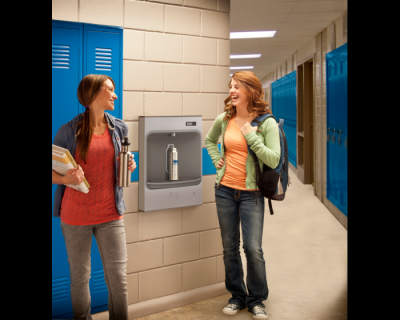 Surface Mount Bottle Filler | Filterless, Non-refrigerated, Fully Mechanical (no power required)
Manufacturer:
Water Works
Model:
Elkay EZH2O Mechanical Surface Mount
The Elkay EZH2O® Bottle Filling Station delivers a clean quick water bottle fill and enhances sustainability by minimizing our dependency on disposable plastic bottles. Non-Electric Surface mount design - ideal for installations where electrical wiring is not easily accessible or locations looking to reduce electrical usage. push-button activation delivers 1.0 gpm
The Elkay EMASM is a fully mechanical model that doesn't require any power source.
While no Surface Mount bottle filler comes directly refrigerated because of size constraints, these units can be hooked to remote chillers located within 15 feet. Please contact us if you'd need more details!
Material and finish
Stainless steel
Material and finish
No electrical required
Mounting option
Wall-mounted (on wall)
Refrigeration
Non-refrigerated
Dimensions
L: 45.4cm

W: 15.9cm

H: 65.7cm
Approximate shipping weight
9 kg