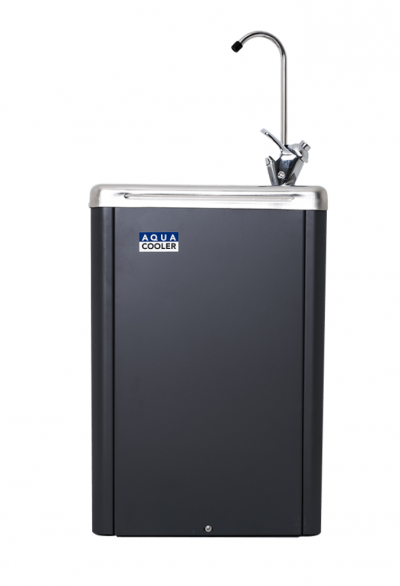 WM Series Drinking Fountain is ideal for easy access by people in wheelchairs or for children.
Manufacturer:
AQUA COOLER Australia
Model:
Dark Grey Powder Coat / Glass Filler & Bubbler: AC-WM5
FREE Bottle Filler Value $ 99.00
FREE Australia Wide Shipping Value $115.00
Total Free Bonus Value $214.00
Call us anytime on 1300 55 32 82 or 0414 602800
Introducing the WM Series Drinking Fountain - the perfect solution for small spaces or areas with restricted floor space. This wall-mounted fountain is designed with accessibility in mind, making it easy for people in wheelchairs or children to access clean drinking water.
Built with a sturdy and durable construction, this mains-connected fountain boasts an impressive chilling capacity of 19L per hour. Whether you're looking to install it in your office, worksite, workshop, gym, or any other space, this system is sure to meet your needs and provide a reliable source of refreshing water.
Don't let limited space hold you back from providing your customers, employees, or visitors with the hydration they need. Invest in the WM Series Drinking Fountain today and enjoy the convenience, accessibility, and quality that it has to offer.
Discover the impressive features of the WM Series Drinking Fountain, designed to provide convenient access to clean and refreshing water in any space.
With a chilling capacity of 19L per hour, this fountain is perfect for serving up to 40 people at once. Its industrial-grade stainless-steel tank and robust construction ensure durability and longevity, while the polished stainless-steel top adds a sleek touch to its design.
The WM Series Drinking Fountain is also designed with practicality in mind. Its front panel can be easily removed, allowing for hassle-free filter changes and servicing without the need for plumbing disconnection. Additionally, the adjustable and tamper-proof non-squirt water bubbler and drink bottle/glass filler provide a convenient and hygienic way to enjoy your drink.
This unit is certified with the Australian WaterMark Certification (Lic No. WMK26317), ensuring the highest quality and safety standards. It's also available with or without a glass filler tap, in a beautiful dark grey powder-coated finish that complements any space.
Please note that we highly recommend using a licensed plumber to install this unit to ensure optimal performance and safety.
WATER RESERVOIR

5 L water tank is fabricated from industrial grade 304 stainless steel for longevity.

REFRIGERATION
R134a - 125g
Uses R134a refrigerant, which is non-toxic, non-flammable and environmentally sympathetic. The refrigerant flow is controlled by a capillary tube, which has no moving parts.
WATER FLOW CONTROLS
The bubbler is rated to supply 1.7L/m at mains water pressure of between 140 and 700 kPa.
WATER CONNECTIONS
Water Inlet:

½" Male B.S.P


Water Outlet:

40mm female P.V.C. socket. Not internally trapped.

THERMOSTAT CONTROL
The thermostat is factory set
ELECTRICAL
220-240 V, 50/60 Hz
WEIGHT (PACKED)
17 kg
DIMENSIONS (PACKED)
595 x 300 x 300 mm (HxWxD)