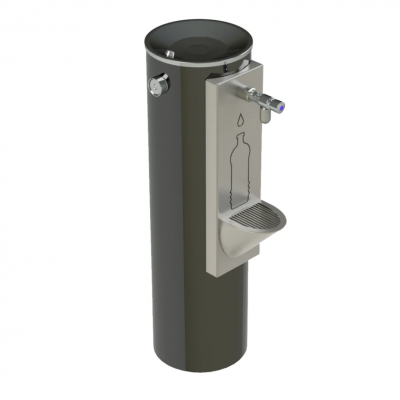 Outdoor Drinking Fountain and Bottle Refill Station
Manufacturer:
AQUA COOLER Australia
Model:
SU650 Outdoor Drinking Fountain & Bottle Filler
Introducing the SU650, a durable and reliable water fountain designed specifically for schools and outdoor environments. Crafted in Australia and fully approved by WaterMark, this fountain offers exceptional performance.
Equipped with an integrated catchment tray, the SU650 can also accommodate an additional bottle filler, allowing for convenient on-the-go refills. Its versatility makes it suitable for a wide range of settings, including schools, parks, and office complexes.
No matter the location, the SU650 ensures a steady supply of pure water while maintaining its robust construction. Stay hydrated effortlessly with the SU650 water fountain, perfect for any outdoor space.
Call us anytime on 0414602800 or 1300 553282
Key Features:
External bottle filler and catchment tray for added convenience.
Vandal-resistant 316 stainless steel security screws ensure durability and security.
Stainless steel basin for enhanced hygiene and longevity.
Available in a choice of hot dipped galvanized or powder coating.
Explore our extensive range of robust outdoor drinking fountains by contacting us by phone or email, Our team will be happy to provide more information and help you discover additional options to suit your needs.
WATER CONNECTIONS

1/2" Male B.S.P Water Inlet
40mm Drain

TOTAL HEIGHT
1000mm
DIAMETER
275mm
BODY
5mm steel
WARRANTY
2 year manufacturers guarantee against faulty materials and workmanship under normal wear and tear conditions