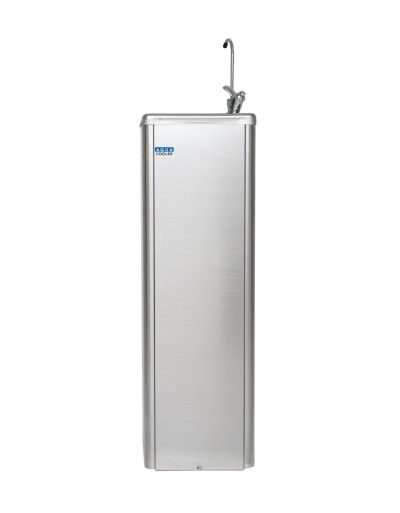 M11SS Optional Filter Found In Accessories You May Need
Manufacturer:
AQUA COOLER Australia
Model:
M11SS Optional Filter Found In Accessories You May Need
Optional Filter Kit Can be Found in Accessories You May Need
Contact us for a Fornal Quote on 0414602800
Introducing the M Series Drinking Fountain, expertly crafted to cater to both indoor and outdoor environments. This versatile free-standing solution offers a refreshing experience in any space. Enjoy chilled water just the way you like it, with both a bubbler and bottle filler outlets.
Designed for seamless integration, this drinking fountain is mains connected and features a robust construction. It boasts a 5L food-grade steel tank and a chilling capacity of 26L per hour. Choose between stainless-steel and powder coated options, both equipped with fingerprint-proof coating for a pristine look.
Whether it's offices, worksites, workshops, gyms, or beyond, this drinking fountain is an ideal choice. Experience convenience and reliability with the M Series Drinking Fountain.
Key Features
26L/h chilling capacity – suitable for 15+ people
5L insulated water storage tank
Industrial grade stainless-steel tank and robust construction.
Polished stainless-steel top.
Front panel removes for ease of servicing.
Adjustable, tamper proof non-squirt water bubbler and drink bottle/glass filler.
Robust compressor and refrigeration system
IP33 rated and Australian WaterMark Certification (Lic No. WMK26317)
Optional filtration kit
The M Series is designed with an easily removable front panel that gives instant access to all components and controls. Hassle-free filter changes and services can be undertaken without disconnecting the plumbing.
We recommend using a licensed plumber to install this unit.
WATER RESERVOIR
5L water tank is fabricated from food grade.
304 stainless-steel for longevity.
REFRIGERATION
Uses R134a refrigerant
WATER FLOW CONTROLS

The bubbler is rated to supply 1.7 L/m at mains water pressure of between 140 and 700 kPa. An automatic self-regulating control, fitted to overcome varying mains pressure.

WATER CONNECTIONS
Water Inlet: 1/2" MBSP Fitting
Water Outlet: 40mm female PVC socket. Not internally trapped.
THERMOSTAT CONTROL

The thermostat is factory set.

COMPRESSOR

PW4.5VK, 1/8 HP, 128 W

WEIGHT
26 kg
DIMENSIONS PACKED
500x500x1100mm (WxDxH)
WARRANTY

12-month comprehensive coverage and additional 24-month compressor replacement.

IP RATING
IP33 - Rated for outdoor and uncovered use.